Hail Verification in the Field
---
Instantly create reports you can use as a marketing tool
Get Ultimate
Contact Us
Hail Verification in the Field
---
Instantly create reports you can use as a marketing tool
Get Ultimate
Contact Us
All the Data - In Seconds
Property owner information.
Date of storm(s).
Storm duration.
Intensity.
Maximum hail size.
Storm speed.
Storm direction.
Property elevation.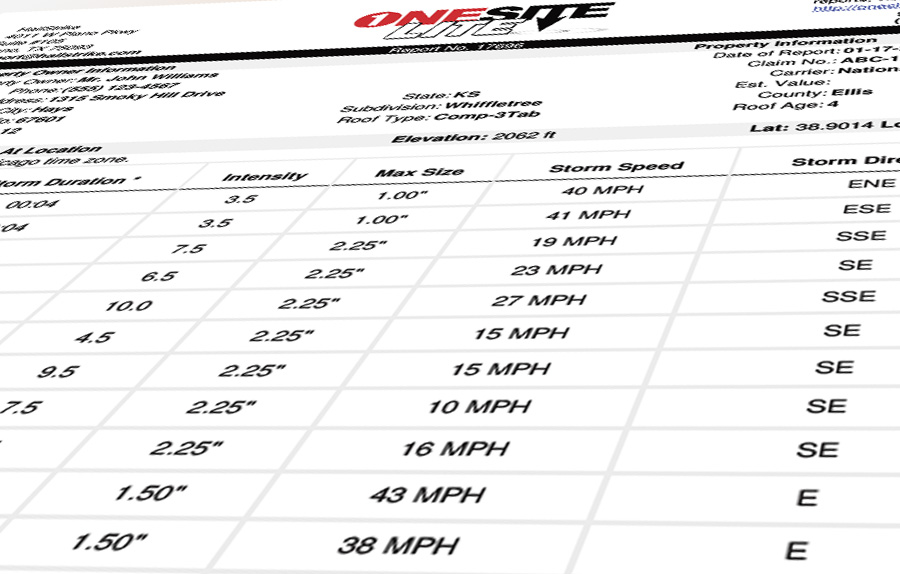 Instant
Request an instant report to show hail activity at the exact address. Geolocation ensures accuracy of your location.
Archived
Once your report has been pulled, save it in your app and then refer to it when you are at a desktop. Use the report in project files etc.
Verified
This huge advantage over your competition allows the property owner to see their custom report without having to rely solely on "trust me".
Your Mobile Advantage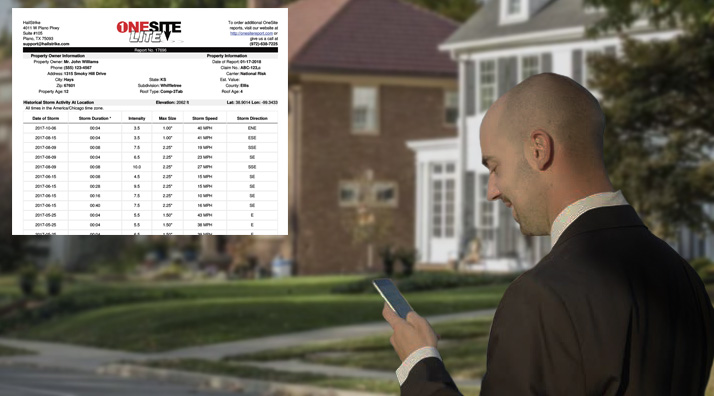 Access over 7 years of data to instantly share with your prosepctive client. More times than not, people are not home when the hail hits their property. With this data, you can show them specifically.
Use OneSite mobile to canvass several areas at the same time. Pull a single report for a street and use the storm dates to discuss potential work with others nearby. And if you need a special report for a customer, you get 10 free reports a day with the Ultimate subscription.
Coming Soon!