Spotter Alerts
No scientific equipment used •
Based solely on assumptions •
Not designed for actual activity •
Not accurate for size/intensity •
Maximum, possible, probable •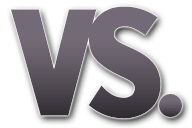 Radar Alerts
• Detected by radar beams only
• Scientific technology used
• Based on identified activity
• Measures size and location
• Actual measurements reported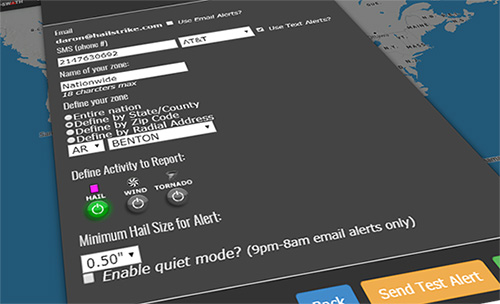 All subscriptions include:
10 NOAA spotter alerts for hail, wind, and/or tornado. Spotter alerts provide ground truth and can be customized: Set your alerts for a zip code, county, the entire US, or even the radius around an address.
Unlimited hail paths (Direction, Duration, Speed).
Product discounts and specials.
Tons of map overlay options.
2 statewide Radar Alerts. Based on detected radar activity.
Ultimate subscriptions add:
300 CLAIM locations with HailScan monitoring. HailScan provides the most reliable radar based alerts in the industry. Be the first to know when hail happens.
Unlimited hail maps with patented Intensity Scale.
10 OneSite Lite hail reports a day.
1 OneSite Full hail report a month.

CLICK FOR SAMPLE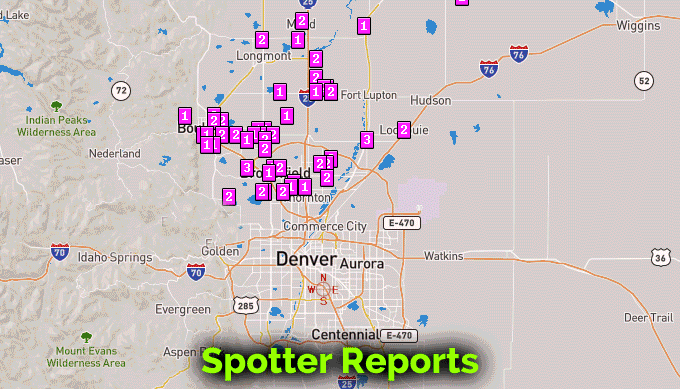 CLAIM has you covered.
Real time alerts and monitoring for up to 300 locations.
Review historical storm activity for any location.
Load relative hail maps with a click.
Custom reminder alerts.
Enter homeowner, insurance carrier, and other claim information.
Property values and other details.
Roof area estimate tool.