The Core Values of HailStrike
- Honesty, Integrity and Respect -
HailStrike™ is a subsidiary of Dynamic Weather Solutions; we are an advanced weather forensics company who offers the most innovative and cross-referenced analytic data available in the historical storm market today. Located in the Dallas, Texas Metroplex, we are positioned to be near some of the most severe weather allowing us the ability to calibrate our tools based on actual hail events.
Founded in 2011, HailStrike™ took an immediate and fresh approach to weather forensics: We have designed tools with the user in mind rather than simply offering data that is often times limited, vague or inaccurate. Innovation is what sets HailStrike™ apart from the others. Generally our reports and information are generated within just a few hours and sometimes even real time which alleviates the need to pay for "rush" services. HailStrike™, with our comprehensive tools, services and patented algorithms, is able to provide the data you seek without the need to piece together information spread throughout several resources.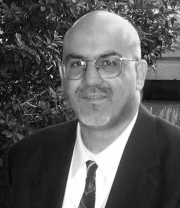 Daron Sneed
CEO / Founder
Daron sets Dynamic Weather Solutions strategy by providing unique and comprehensive tools, analytics and software solutions. With a distinct blend of technology and creativity, he has an expansive range of experience in paving business opportunities through his ability to predict competitive curves. He goes beyond developing business solutions by constantly seeking opportunities to invest in other people.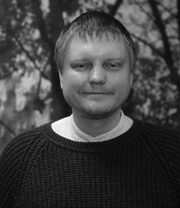 Brian Bazzell
CTO / Data Engineer
Brian is passionate about data science and cutting edge technologies. A graduate of UT Austin and UT Dallas, he has a lifelong love of science, technology, and futurism. He is excited about the fast paced development of new web technologies, which are transforming the way people interact around the globe. He believes that technology's primary aim should be to improve life for everyone and hopes to positively contribute to a better future.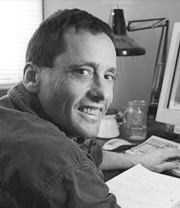 Dr. Mike Weissbluth
Chief Scientist/Meteorologist
Mike Weissbluth serves as the Chief Scientist at Dynamic Weather Solutions. He received his Masters in Atmospheric Science from Colorado State University in 1985 and then granted his Doctorate in Atmospheric Science in 1991. He is a member of MRC as an applied scientist in short and medium term operational numerical weather forecasting. Currently, Mike is helping develop our next generation hail products.
Headquarters
Websites
Founded
2010
Specialties
Hail Reports, Hail Maps, Hail Storm Tracking, Current and Historic Hail Information, Storm Analytics, Hail Prediction, Hail Warning Systems, Hail Monitoring, Hail Storm Research.